VINYL SIDING INSTALLATION COMPANY ON LONG ISLAND
SIDING REPAIRS AND REPLACEMENT SERVICES IN SUFFOLK COUNTY
Outdated and damaged siding can negatively impact your curb appeal, creating a poor impression on visitors. However, it can also expose your home to severe damage from wind, rain, and other elements. Don't wait until the situation worsens. Get in touch with GNP Roofing & Siding, your trusted siding repair and replacement experts. Our team will inspect your siding and recommend the best plan to address the damage. For more information on our siding services or to speak with one of our expert siding installers, please contact us at 1-516-419-6575 or send us an email.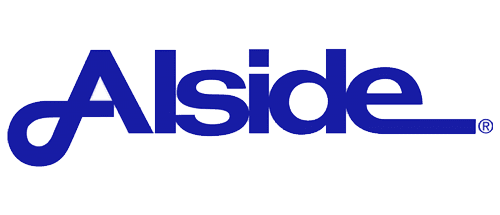 Vinyl Siding is Cost-Effective and Durable
You can have both affordability and a visually appealing home exterior with vinyl siding! This siding solution is not only budget-friendly but also long-lasting and attractive.
At GNP Roofing & Siding, we offer the installation of Alside Vinyl Siding, a premier vinyl siding product in the market.
If you're considering vinyl siding for your home, contact us at 1-516-419-6575 to book a complimentary consultation.
It's About Beauty. It's About Choice.
Alside has been a pioneer in the world of low-maintenance residential siding since 1947, continually setting the standard for both appearance and performance. Alside Vinyl Siding offers a range of options to enhance your home's energy efficiency, including innovative composite cladding solutions, as well as customizable decorative accents that will transform your house into a warm and inviting home.
Common Signs of Siding Damage
If you're not sure whether your siding is exhibiting normal wear and tear or if there is more severe damage, don't worry. We can assist you. Take a brief walk around your home and look for the following indications of damage:
Water stains on your siding
Severely faded spots
Cracked or warped siding planks
Fungus, mold, or mildew growth
Areas of rot
Blistered or bubbled siding
Pests like termites in or around your siding
Missing or deteriorating caulk at the seams
Peeling paint inside your home
At the first sign of any of these issues, don't hesitate to contact GNP Roofing and Siding to come out and inspect your home.
Siding Repair and Replacement
Benefits of Installing New Siding
Replacing your siding can provide numerous benefits for your home. Here are just a few of them:
Improved energy efficiency
Increased home value
Increased curb appeal
Improved structural integrity
Reduced maintenance costs
Why the delay in experiencing these benefits for yourself?
GNP Roofing, Siding and Window Projects
Take a look at a handful of our completed projects across, Suffolk County Long Island. From siding and roof replacement to window, door, and gutter installations, GNP Roofing and Siding is proud to be your local Long Island contractor for any exterior remodeling project you have. Famil-owned and operated contractor for over 30 years.
Get in touch today – Long Island COntractor
Get A Free Roofing, Siding & Window Quote
"Outstanding Work"
Yesterday George and his wonderful team of workers did a roof replacement on my house. They did a superb job. I was very pleased with the quality of work on my roof. After the job was done they did an amazing job of cleaning up which left my property spotless. I hired George on the spot after discussing the job and estimate with him. He's an honest contractor who delivers what he promises. I would recommend George in a heartbeat.